We Are Momentum Motorworks
German cars are known for providing drivers with a higher standard of comfort, performance, & reliability. At Momentum Motorworks we believe that drivers should hold their mechanics to the same high standard they hold their cars to. For over 20 years we've proudly helped drivers all throughout the Birmingham area with complete maintenance programs for all models of:
Why Choose
Momentum Motorworks
5 of Our Mechanics are Certified Master Technicians
All Our Mechanics are ASE Certified
2 Premiere Porsche Master Technicians
Decades of Experience
OEM & High-Quality Parts for All Repairs
At Momentum Motorworks we believe that quality should always come first. Our technicians will always work with you to make sure that you know exactly what your car needs and can make the most informed service decisions possible.
A Message from Our Owner
"I was thinking the other day about full-service gas stations that used to be a great place for folks to go and the mechanic who put the hood up and said, "Hey it all looks great." It was a pleasant experience that was replaced by self-service gas, dealership appointments, cars driving around with problems, low oil levels & tires, and the end of the neighborhood mechanic. Well, here at Momentum Motorworks we always have been willing to do the small stuff on the spot to help a customer and put the fun back in car service. We aim to give you our own version of the old "full service" experience. If you need something, come on by."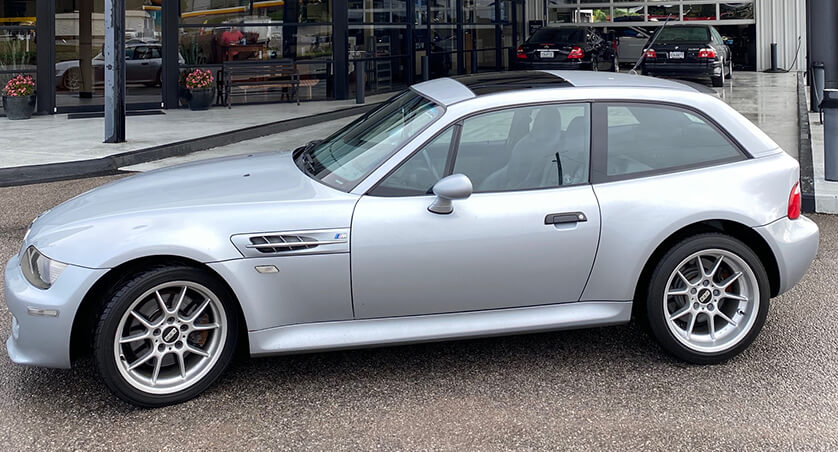 Committed to Moving Forward
One area we take great pride in is our commitment to the environment. Our shop is always looking for ways to improve our carbon footprint & waste in an industry where waste can be excessive. To improve our carbon footprint, we take the following actions:
Recycle All Fluids Removed During Work
Recycling Machines Used for all A/C Services
LED Lighting Throughout Facility to Minimize Electricity Consumption
Maintain Clean Workshop & Customer Lounge
Schedule an

Appointment Today

Conveniently located in Birmingham, the team at Momentum Motorworks also proudly helps drivers from surrounding areas including:

Preserving your German car requires a commitment to quality & at Momentum Motorworks, we always treat your car as if it was our own. Please call or visit our shop today to learn more or to schedule your car's next service appointment with one of our technicians.
Great job and good prices compared to dealer. Momentum IS the go-to for your German automobiles hands down. 5 Stars all the way.

Still Great people, great service. we are back for another scheduled service.

Sparks and the staff at Momentum were great to work with and told me upfront the approximate price for services rendered.

Fast , very reasonably priced, professional & knowledgeable. Very glad to have found them

Always professional, high quality work performed at a fair price.

The whole experience at Momentum is wonderful. The customer service is very pleasant, and the technicians are wonderful!

Thank you all for being so professional and friendly...and when I pick up my vehicle from repair both my automobile and myself are happy campers....High Five to Momentum!

Great service, outstanding professionalism

Professional, yet friendly, service from drop off to pick up. A top notch facility, it impossible not to be impressed.

Great place for car service. Thanks.

Extremely pleased with the entire experience at Momentum Motorworks. Staff is professional, honest, and fast!

They did a great job at a great price!!

I have used Momentum for several years & have enjoyed a great experience & relationship with them.

Sparks DeMent and Momentum Motorworks surprised me and in a good way! The oil reservoir gasket was also leaking.

The work they performed has always been high quality work. Honest information about your car. They show caring work as well. Etc.

Fast, accurate, professional. Carl kept me up to date during the repair process

In and out in no time. So glad to work with Momentum for two BMWs we own. Thanks to all Again.

Super fast, excellent attention to detail! Best import repair service in the entire state!

The entire staff was awesome! Matt made certain no stone was left unturned. Five stars is the least given because they deserve 10.Toya

Awesome place they are professional, and fast !

Matt did a great job helping me deal with an automobile issue during a transitional period that helped me tremendously.

Great service and always top quality work.

The team at Momentum is exceptional. They are friendly, professional and when they tell you something, they mean it.

Consistently superior service! My BMW is always serviced in a timely and cost efficient manner.

Mary and Mark are the Best! Had me in and out...💋

Technician did a thorough job and explained in great detail the before and after improvementS to my Vehicle.

Sparks took care of my car. The repairs got done at a reasonable price.

Awesome customer service!

Good service, very detailed and nicely explained.

Excellent service; quality work; friendly and professional staff

Clear explanation of the reason for the service and what would be performed. Loaners help with transportation while doing repairs.

Been a client for about 10 years and totally trust Sparks and the team to always do a great job!

They do great work on your car and take super care of you too! 5 ⭐ from me!

They did the job quickly and well. They found another problem other than what it was in for and informed with my options and cost.

As always...Momentum staff rocks!

Everyone that I have spoken to or meet have been very nice.

They were very honest and great to work with

THE BEST SERVICE SHOP IN BIRMINGHAM , because of their INTEGRITY, VERY KNOWLEDGEABLE, STAND BY THEIR WORD AND THEIR WORK!

Matt kept me informed what to expect and when to expect it. He also gave me some options to think about for the future. Thanks again!

Great people who take care of you AND your car--none better!

The value is great for the best quality work!

Sparks is honest with me about my car and what is needed.

Very experienced team, excellent communication, the facility is first class, always putting the customer first in satisfaction.

Great, fast service! Quoted me substantially less than other local competitor. Friendly staff that made the visit easy and quick.

If I could give 100 stars I would! Most knowledgeable & professional service shop I've ever experienced. Absolutely the BEST!

Matt the service manager and Mary the office manager were great to work with in ordering and installing a new set of tires for my BMW X3!

Rory and his service crew are the best. I trust them to the fullest with my car. They are the best and I would not go any where else.

Excellent, very attentive service.