Oil Leaks Specialists at Momentum Motorworks
Oil leaks are more than just an inconvenience; they can compromise the performance and safety of your cherished vehicle. Whether it's the slick puddle beneath your car or that unmistakable scent of burning oil, the experts at Momentum Motorworks have you covered.
Exclusively Serving: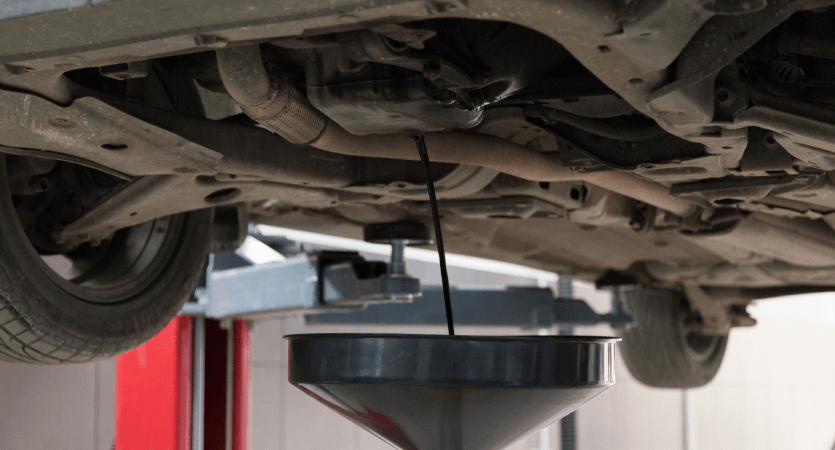 Why Choose Us for Your Oil Leak Repairs?
Specialized Expertise: With a sharp focus on Audi, BMW, and Mercedes models, our mechanics possess the intricate knowledge and experience that your luxury car deserves.
Over Two Decades of Trust: Proudly serving Birmingham for over 20 years, our reputation is built on precision, quality, and a commitment to our customers.
Convenient Location: Nestled in the heart of Birmingham, AL, Momentum Motorworks is easily accessible to residents of surrounding areas including Alabaster, Homewood, Helena, Hoover, Mountain Brook, and Vestavia.
Benefits of Professional Oil Leak Repairs
at Momentum Motorworks
Safety: Prevent potential fire hazards and reduce the risk of engine damage.
Enhanced Performance: Addressing oil leaks promptly ensures that your vehicle runs smoothly and efficiently.
Longevity: Regular maintenance and timely repairs increase the lifespan of your luxury vehicle.
Peace of Mind: Drive with confidence, knowing that experts familiar with your specific vehicle's needs have handled the issue.
Join the Momentum Family Today
Your Audi, BMW, or Mercedes isn't just a mode of transportation – it's a statement of luxury and performance. When it needs attention, trust the professionals who understand it best. Let Momentum Motorworks be your go-to destination for all your oil leak concerns and more.
Serving Birmingham and Beyond
While conveniently located in Birmingham, our reputation for outstanding service extends far beyond the city limits. For over 20 years, Momentum Motorworks has been the top choice for drivers not just in Birmingham, but also in:
…and many more surrounding areas.