When you're driving your BMW down the road or sitting idle and it begins to make a ticking sound, it can be concerning. BMWs can develop issues with their lifters, which include ticking to indicate a bigger underlying problem.
Lifter components are an integral part of your BMW's engine. No matter which type of engine your BMW has, its lifters are essential for proper function. If your lifters start to tick, you'll need to have your BMW looked at to determine the root of the problem. Let's take a look at everything you need to know about this potential problem.
What Causes Ticking Noises in Your BMW?
The N52 engine is a mainstay in BMW's lineup, and while it is powerful and refined it also has a few problems. One of the main malfunctions the N52 BMW engine is known for is its prevalent development of engine ticks.
At about 50,000 miles, especially for those who live in colder geographic areas, the engine ticking is suspected to set in. This occurred for both drivers who neglected maintenance for the BMW and those who were diligent about making service appointments. Regular causes for ticking include:
regular lifter wear and tear
a valve that has come out of adjustment
engineering issues with the specific style of lifter
lubrication issues
loss of internal oil pressure
Some of these causes of lifter ticking concerns are specific to BMW models, while others are widespread. You won't truly know the cause of your lifter ticking issue until you take your BMW into a certified dealership to have it thoroughly evaluated. Until then, here's what you can do to try to help:
Drive your vehicle as little as possible. While a lifter ticking issue may be a minor problem, it can lead to serious engine damage, at times. It's best not to risk it.
Check over your BMW and try to recall the last time you've had maintenance and routine service. Working on your engine yourself is not necessarily the best route, but providing information can give your technician a good idea of where to start.
Get your service records ready. If you're seeing a new BMW auto center than before, it's helpful to share what type of services you've done and how frequently so your mechanic can further evaluate the problem.
Why Should I Choose Certified Mechanics In Birmingham For My Lifter Problem?
Not every service repair facility has the tools, staff, or experience to deal with the signature lifter ticking issues BMW models are known to have. Certified mechanics have undergone rigorous training and testing to ensure they are qualified for working on even the most complex vehicles.
BMW models are unique in their components and performance expectations, so it takes someone with streamlined knowledge of this brand to treat your BMW with the care it deserves. To become ASE Certified, technicians have to meet the following requirements, which will set your mind at ease when leaving your premium BMW model in their hands:
Pass an ASE Certification test
Have hands-on automotive repair experience as a repair technician, parts specialist, collision damage estimator, or service consultant for a set number of years per position
Choosing Momentum Motorworks For Your BMW Lifter Ticking Issue Repair
At Momentum Motorworks, we know you want the job done right the first time. Our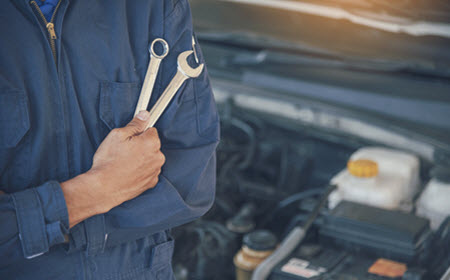 ASE Certified technicians are trained in all aspects of BMW repair and car, so we can meet that standard.
With 21 years of experience in working BMW models in the Alabaster, Homewood, Helena, Hoover, Mountain Brook, Vestavia, and Birmingham, Alabama communities, Momentum Motorworks has established a reputation of excellence and reliability among our customers.
BMW is just one of many luxury brands we repair and service, so you can rest assured our technicians have the experience it takes to get the job done. Your BMW's lifter ticking issue is a common repair we make at our shop, and we are sure to have you back on the road in no time. By visiting Momentum Motorworks, you can avoid the dealership wait and hassle, too.
Stick with Momentum Motorworks, and let us take care of you and your BMW. Our number is 205-403-4626, so give us a call if you're concerned about your BMW's lifter ticking issues. We are happy to take a look and give you a quick diagnostic check to determine the root cause. We'll get you back on the road safely so you can drive with confidence again.
* BMW X6 image credit goes to: alkimsarac.